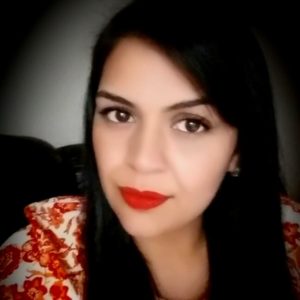 "Hello, beautiful brides to be! My name is Asra and I am the owner and lead artist of Bridal Art Studio, Inc. Bridal styling is my absolute passion…16 years ago, it started out as a hobby, but quickly turned into a love affair! I went to nursing school but always dreamed of owning my own bridal beauty business. There is just something about being such a huge part of someone's special day that just makes my soul happy. Our aesthetic could be described as ethereal with a touch of glam, but we are definitely capable of handling any styling requests!"
Bridal Art Studio, INC is committed to providing you the highest level of artistry technique and products. Specializing in onsite traditional or airbrush makeup, faux eyelash application, hairstyles and henna application. On site services designed for, but are not limited to print, runway, birthday, prom, engagement and wedding clients. We take pride in catering for our bridal parties by offering additional services such as Limousine  service.
Call us today for a trial-run makeup & hair session so we can capture a look perfect for you, based on your vision and our expertise. Give us the chance to Glam your natural beauty!